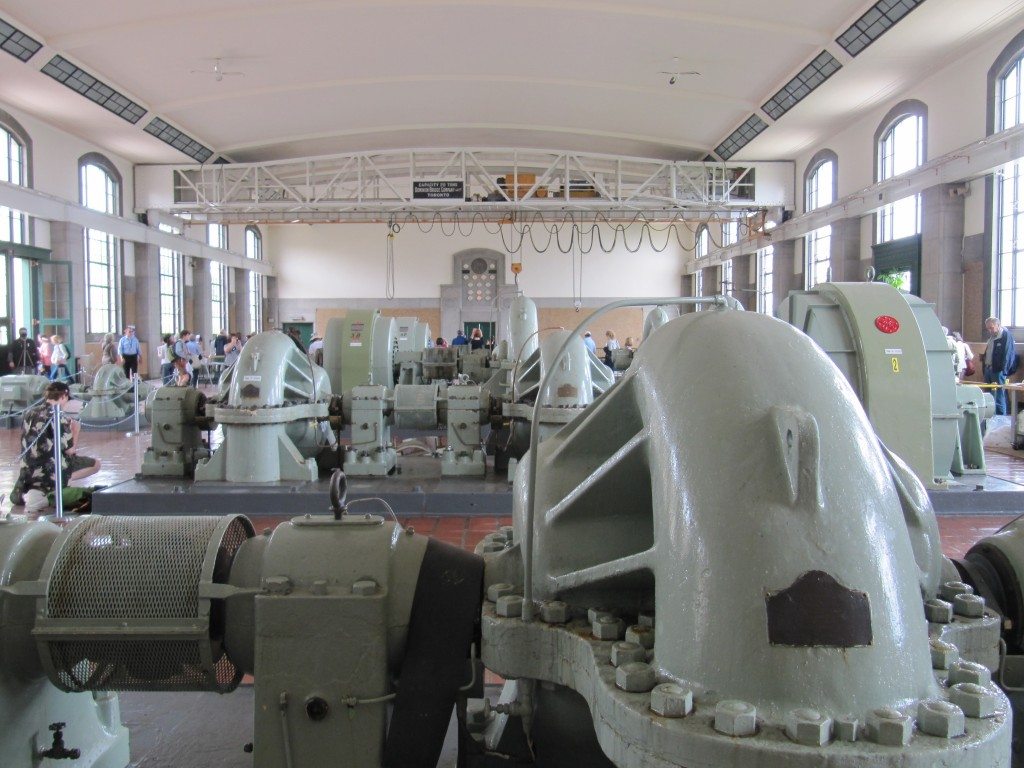 Split-case pumps are the workhorses of industrial and municipal applications. They are more expensive than end-suction or vertical inline pumps, and not as flexible or adaptable as vertical turbines. However, what they lack in low-cost flexibility they make up for in durability, efficiency, and dependability.
A split-case pump, properly installed, designed, and operated, can provide decades of service.
Axially-Split Horizontally-Mounted Pump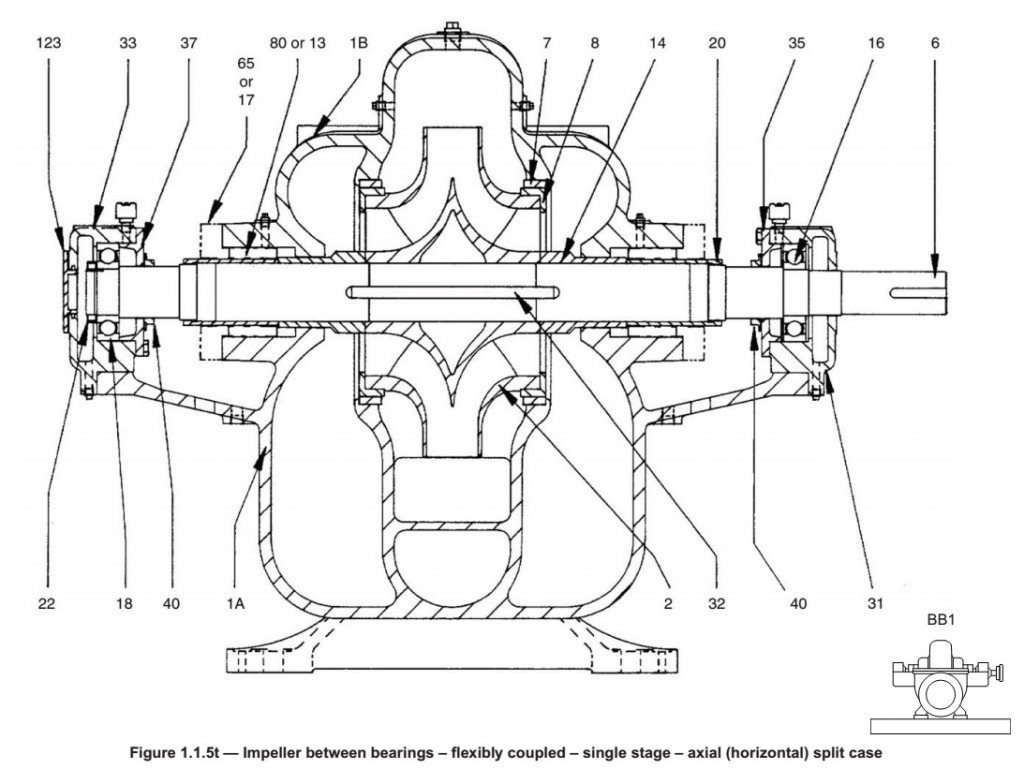 Most split-case pumps are axially-split – meaning that the flange at which the pump casing separates is in the same plane as the pump axis. Radially-split pumps are also available, and are commonly used in very high-pressure and high-temperature industrial applications (boiler-feed pumps are one common application for radially-split pumps).
The diagram and images shown on this page are for the more run-of-the-mill axially-split variety that are used extensively in municipal water, industrial, oil & gas, and mining applications.
While split-case pumps are typically mounted horizontally, as shown in these images, it is no unheard of for split-case pumps to be mounted vertically, and a few manufacturers offer specialized bases and casings designed for this arrangement. However, most manufacturers simply adapt a standard horizontal design for vertical mounting – a practice that is not without safety concerns and, as a result, a fair share of detractors.
A Balanced Design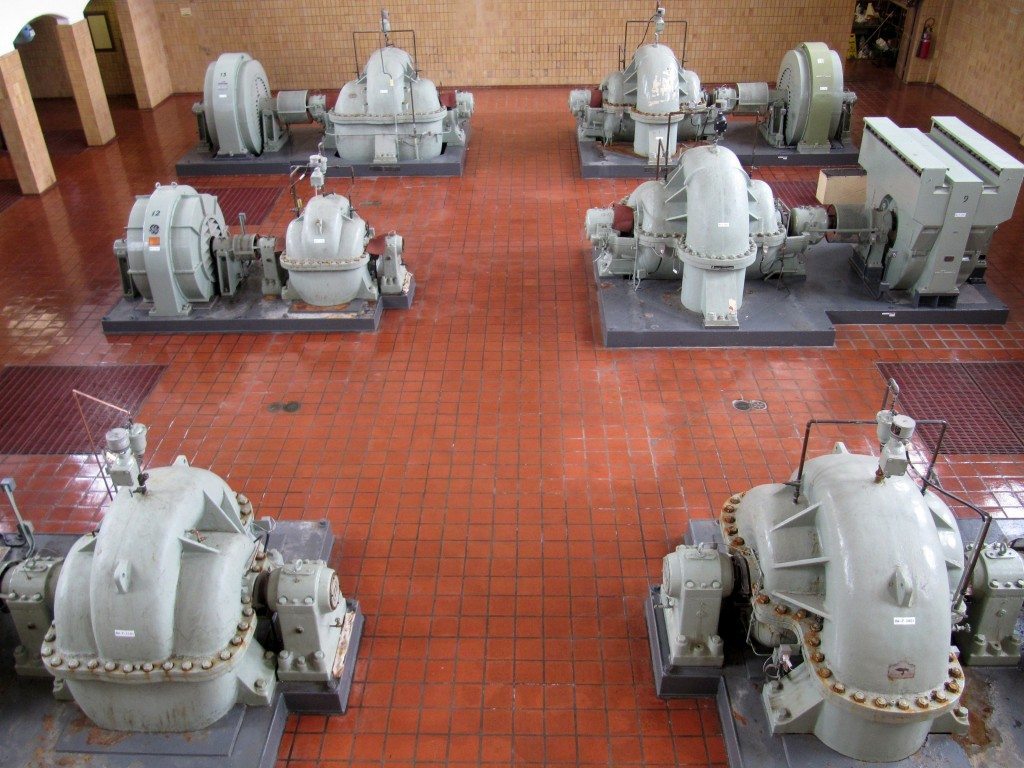 So what makes split-case pumps the dependable workhorses that they are? It all comes down to design.
Between-the-bearings: Split-case pumps are what is referred to as a "between-the-bearings" pump. This means that split-case pumps mount the impeller on a shaft that is supported by bearings on both sides of the impeller.
Double-suction impeller: Split-case pumps are the only COMMON pump type with a double suction impeller. A double-suction impeller imposes dramatically fewer loads on the bearings than an impeller that only draws in water from one side of the impeller (single-suction).
Split-case pumps are, by-design, a more-balanced machine than most other types of pumps. Coupled with robust bearings and a maintenance-friendly casing design, split-case pumps are the design-of-choice for many municipalities and industrial facilities.
All pump diagrams are provided courtesy of the Hydraulic Institute, Parsippany, N.J., www.Pumps.org, and are used with permission.